Corporate Event Fireworks
Whether a local authority or a multi-national company, we have the resources to provide you with a professional firework spectacular. Our wealth of experience offers you an array of ideas and audio visual effects which creates a unique firework fuelled atmosphere for product launches and celebrations alike.
From Avenues of strobing flares and fountains to company logo's in your corporate colours can be incorporated into the display which includes a massive fireworks finale utilizing the best quality materials available today.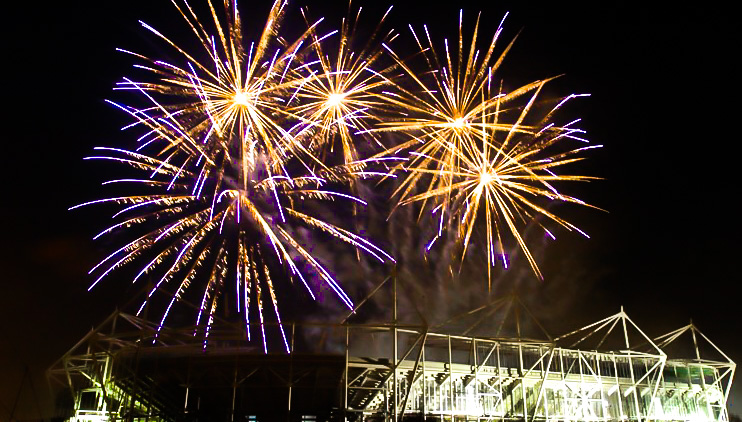 The sheer impact of a well executed fireworks display impresses delegates, dignitaries and clients alike with the magic of fire, tamed and employed with military precision. Leaving memories that endure long after the effects of the Champagne has worn off!
Our PA system will accommodate crowds of up to 1000 people and is complete with power supply, saving you the hassle of providing power. Or we can patch into your existing P.A system if required.